USA: +1 954 874 6325

COLOMBIA: +57 1 344 1762

MEXICO City: +52 554 169 6850

PERU: +51 1 640 9333

VENEZUELA Caracas: +58 21 2771 0716
1 item added to cart

(0) View Cart

Checkout
My Cart

(0) View Cart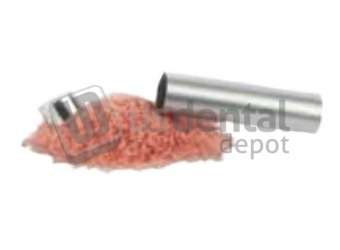 GFM - 101667
GFM Flex-Std Pink col Med ea.
GFM - Flex Standard Pink - MediumGFM Flexible Material# 101667 Description:General Flexib
Ships in: TODAY
SL: 253 | 05.23
-
Shipping Weight:
0.026 kgs
GFM - Flex Standard Pink - Medium
GFM Flexible Material
# 101667
Description:
General Flexible Material is a practical and affordable option in comparison with major flexible material brands in the world like Valplast, Flexite, Tcs, Partial Felx Or Deflex, Duraflex and others.
As most of the resin, GFM Partial Dentures formula it´s not a secret and its raw materials are practically the same. The big difference lies in the shade´s pigmentation and this will change the pressing temperature and holding timing for each brand.
With GFM you will have same working temperatures and procedures than the competence. You can choose General Flexible Material without adding stress in your production line.
Features:
Each Cartridge - 25mm/ 1 in Diameter - Cartridge Valplast polyamide Flexible partials

Back to CARTRIDGES - GFM






You Might be also interested in :
Reviews
Be the first to review this product
Sea el primero en comentar este producto
Seja o primeiro a comentar este produto

TO ORDER
USA: +1 954 874 6325
COLOMBIA: +57 1 344 1762
MEXICO City: +52 554 169 6850
PERU: +51 1 640 9333
VENEZUELA : +58 21 2771 0716
LOGin Desarrollos