USA: +1 954 874 6325

COLOMBIA: +57 1 344 1762

MEXICO City: +52 554 169 6850

PERU: +51 1 640 9333

VENEZUELA Caracas: +58 21 2771 0716
1 item added to cart

(0) View Cart

Checkout
My Cart

(0) View Cart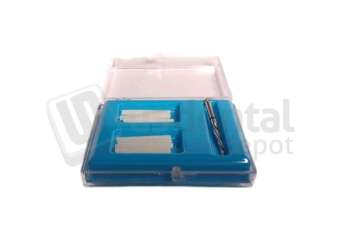 MATRIX - 110716
MATRIX PLUS Kit 1.20mm+Drill
MATRIX PLUS 2 - Glass Fiber Conic Endo Post Kit 1.20mm+DrillGlass Fiber Posts# 110716 Feat
Ships in: TODAY
SL: 8 | 05.19
-
Shipping Weight:
0.015 kgs
MATRIX PLUS 2 - Glass Fiber Conic Endo Post Kit 1.20mm+Drill
Glass Fiber Posts
# 110716
Features:
The fiber endo posts are used and appreciates in very many countries of the world and commercialized with large succes through a selected net of exclusive distributors.
There are 10 post, three sizes for each post. This allows the dentist to pick up the pin 'most suitable for this clinical situation.
 Innotech is the production leader of endocanalar posts in fiber glass and carbon glass.
The company is technologically in the forefront, the whole production cycle is realized with special CNC machinery and the row materials employed are of high quality.
Quantity: 10Pk
CLEARANCE !

Back to MATRIX PLUS 2 - INNOPOST






You Might be also interested in :
Reviews
Be the first to review this product
Sea el primero en comentar este producto
Seja o primeiro a comentar este produto

TO ORDER
USA: +1 954 874 6325
COLOMBIA: +57 1 344 1762
MEXICO City: +52 554 169 6850
PERU: +51 1 640 9333
VENEZUELA : +58 21 2771 0716
LOGin Desarrollos