USA: +1 954 874 6325

COLOMBIA: +57 1 344 1762

MEXICO City: +52 554 169 6850

PERU: +51 1 640 9333

VENEZUELA Caracas: +58 21 2771 0716
1 item added to cart

(0) View Cart

Checkout
My Cart

(0) View Cart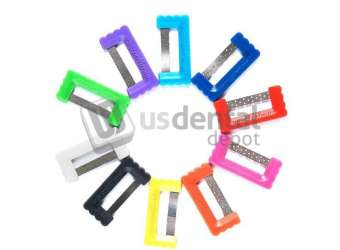 EASY-SMILE - 466267
IPR IR Stripping System
EASY-SMILE - Stripping System IPR Stripping Tools # 466267 – Mfg # 190-9115  Features: In
Ships in: TODAY
SL: 8 | 03.03.03.01
-
Shipping Weight:
0.200 kgs
EASY-SMILE - Stripping System IPR
Stripping Tools
# 466267 – Mfg # 190-9115
Features:
Interproximal reduction (IPR) involves the selective removal of enamel proximally to create space for tooth movement. IPR can be performed in conjunction with traditional orthodontics or clear aligners, with treatment planned by the clinician or, in some cases, through lab services that utilize digital technology. IPR is a safe and effective method to create space for orthodontic tooth movement where mild or moderate crowding exists, particularly useful for treating crowding in the anterior segment (the 'social six') and suitable for recontouring individual teeth.
Quantity: 5pk






You Might be also interested in :
Reviews
Be the first to review this product
Sea el primero en comentar este producto
Seja o primeiro a comentar este produto

TO ORDER
USA: +1 954 874 6325
COLOMBIA: +57 1 344 1762
MEXICO City: +52 554 169 6850
PERU: +51 1 640 9333
VENEZUELA : +58 21 2771 0716
LOGin Desarrollos